Volunteers
- Do you enjoy a walk in the country?
- Do you go out running or walking for exercise?
- Would you like to find a useful and rewarding way of keeping fit?
If the answer is 'Yes', then you could be just the sort of person we are looking for, so please read on . . .
Everyone at Bradbourne RDA is an unpaid volunteer, including all the coaches and administrators. Our volunteers assist in a wide range of activities which help disabled riders make the most of their time at Bradbourne, including the summer residential camps.
Please click to read a selection of Volunteer Stories told by Bradbourne RDA volunteers in their own words.
Training will be given and you will become part of a friendly and supportive team. Each session is overseen by a qualified RDA coach and some volunteers go on to become coaches themselves.
We are based at Bradbourne Riding and Training Centre in Sevenoaks and we operate on all term-time weekdays and four evenings each week. If you have a few hours to spare each week (or even at odd times throughout the month), do consider coming along to see what we do. You don't have to be 'horsey', you just need to have plenty of enthusiasm and a willingness to help.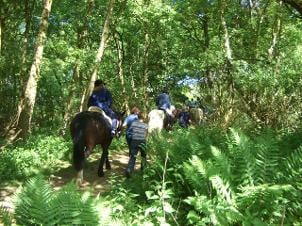 Our volunteers are involved in a variety of activities including:
- Getting ponies ready for rides
- Leading ponies or walking with riders or carriage drivers
- Helping with games and props during rides in the indoor school
- Looking after equipment used by the group
- Fundraising
- Taking part in training sessions
- Helping with special events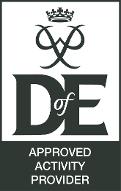 RDA is an Approved Activity Provider for Volunteering with the Duke of Edinburgh's Award scheme and we have an ongoing need for young volunteers to help with our hour-long evening rides which take place Monday - Thursday.
We also offer our under-25 helpers the opportunity to take part in the Young Equestrian Leaders Award (YELA). Click here for details.
Students planning a career in the caring professions will find that experience as an RDA volunteer is highly valued by admissions tutors and potential employers.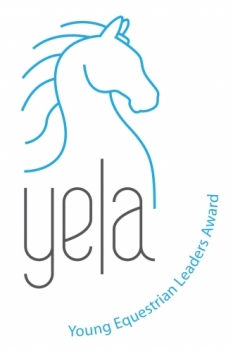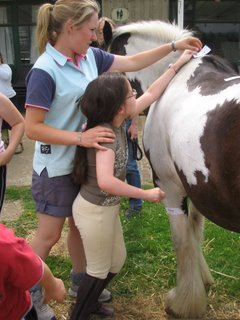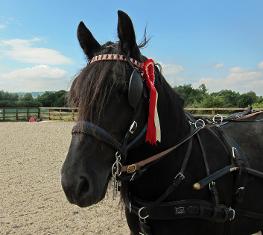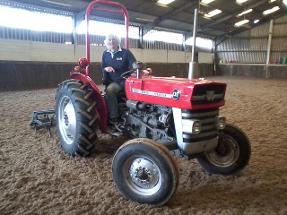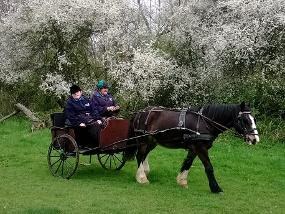 Bradbourne volunteers
The following Guidance Notes provide useful information for volunteers and coaches on some of the problems most commonly encountered by RDA riders (in pdf format):