About the Riding for the Disabled Association
RDA ponies provide therapy, achievement and enjoyment to people with disabilities all over the UK. The network of 500 volunteer groups organise activities such as riding, carriage driving, vaulting, showjumping and hippotherapy for up to 28,000 people each year.
RDA has been carrying out its life-changing activities for over 40 years, and takes great pride in the exceptional standard of its coaches and its many volunteers. RDA offers activities for all age groups and, wherever possible, to people with any disability – and you're just as likely to find an RDA Group in an urban setting as a rural one.
RDA relies on voluntary help, donations and legacies to deliver its services.
To visit the national website for the Riding for the Disabled Association click on www.rda.org.uk.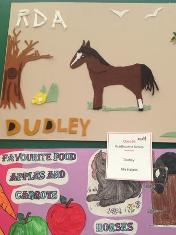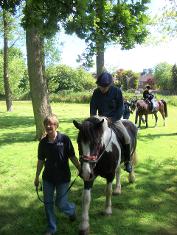 About Bradbourne RDA
Within the national framework, RDA is split into regions, and the Bradbourne Group is within the South East Region. The South East region encompasses Kent, Sussex and Surrey. To link to the South East Region website, click on www.rda-southeastregion.org.uk.
Bradbourne RDA group was one of the earliest groups of the Riding for the Disabled Association and was founded in the early 1960's by our current President, Peter Felgate. In 2012 we celebrated our 50th birthday.
The 500 RDA groups in the UK are all are independent charities. Bradbourne group is run by a management committee of trustee directors and a community of specially trained volunteers, and we are assisted by a small staff at our National Office in Warwick.
Bradbourne RDA is an incorporated charity (Registered Charity Number 1122480) and a company limited by guarantee (registered in England number 063334299).
The Riding for the Disabled Association nationally thrives under the active presidency of HRH The Princess Royal.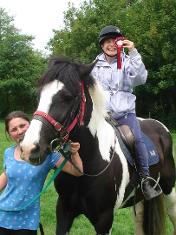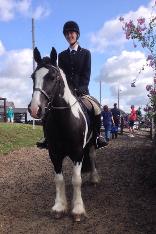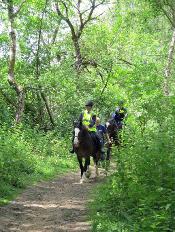 We provide opportunities for therapy, achievement and enjoyment for people of all ages with a wide range of disabilities, through riding and carriage driving. We enable our participants to reach therapeutic goals by improving balance and muscle tone, to develop essential life skills in improving communication and taking responsibility for themselves, to enjoy an outdoor physical activity and most of all to connect with our wonderful horses and ponies who are carefully chosen for their temperament and have been specially trained for RDA work. We have a variety of shapes and sizes of equines!
We are based at Bradbourne Riding and Training Centre in Sevenoaks and we operate on all term-time weekdays and four evenings each week. Our riders come from the wider local area; some from schools and others from their own or residential homes. All our participants are looked after by our team of fully trained volunteer coaches and helpers. We do not have any paid staff. RDA Health and Safety requirements are necessarily strict and we supply all the necessary training. We aim to provide a safe friendly and fun environment for all that we do.
We provide both riding and carriage driving and we encourage our riding and driving participants to take part in RDA proficiency tests and in local, regional and national competitions and events. We have recently added endurance riding and show jumping to our activities and there are shows and competitions for carriage drivers too. This year we had great success at the RDA National Championships at Hartpury College, winning first prize in the musical ride competition and other prizes in dressage and show jumping. For other riders a short ride around the arena is a huge achievement in itself.
Volunteers are always needed for every aspect of our work from pony care to administration and fundraising and all the rides in between. If you are interested in joining our team, please visit our Volunteers page.
Bradbourne Clubhouse Project
Our clubhouse plays an essential part in our activities and is used for training sessions and social events as well as being the hub of our day-to-day activities and summer camps.
Thanks to generous grants from a number of individuals and organisations, in June 2011 we were finally able to re-build our clubhouse. We now have a building to be proud of which will serve us well for many years to come.
The equipping of the clubhouse was funded by a £10,000 grant from the National Lottery through the Big Lottery Fund and we should like to acknowledge
all
the generous donations we received for this project which enabled us to purchase and equip a fantastic new clubhouse.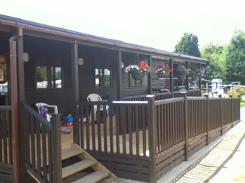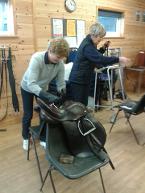 Special mention should go to:
- Bailey Thomas Charitable Trust
- Bernard Sunley Charitable Trust
- Colyer Fergusson Charitable Trust
- Cory Environmental Trust
- Henry Smith Charitable Trust
- Rooney Foundation
- The Wolfson Foundation
- Wooden Spoon Society
- National Lottery through the Big Lottery Fund