Riding and Driving
We run regular term-time rides
every weekday
and
on
Monday, Tuesday, Wednesday
and
Thursday
evenings.
Carriage Driving takes place throughout the year at various times
thr
oughout the week. Much of our riding takes place outside, but we also have an indoor school which we use in bad weather.
Riding sessions normally last for half an hour and we make a subsidised charge which helps towards the cost of hiring the facilities and the upkeep of our ponies and equipment.
We have a few formalities:
- Before anyone can start riding or driving with us there is a simple medical form to complete; this is a condition of our insurance.
- All of our riders and drivers are required to wear riding hats of the current British Standard. We have a selection of different sizes available to borrow.

- We ask that our riders and drivers wear suitable clothing to allow for easy movement e.g. track suits and suitable outdoor shoes with heels. (Preferably no trainers or shorts!). In winter, riders need coats and gloves and carriage drivers need to wrap up extra well.
- Riders and drivers are required to read and accept our Conditions of Riding, which is available in two formats - one for individuals and one for schools and groups.
- Please click to see our Privacy Notice and Data Protection Policy.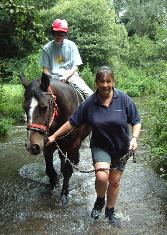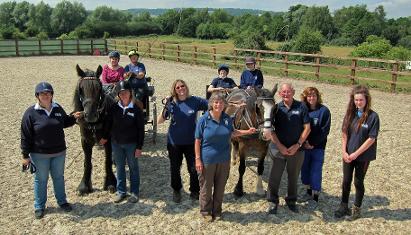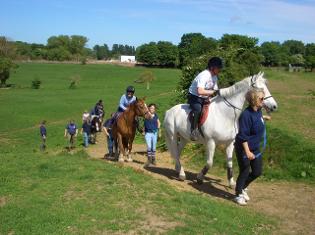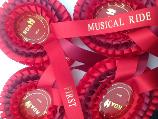 In 2016 we submitted an entry in the RDA National Musical Ride Competition - and were delighted when we found out that our hard work had paid off and we had won first prize!
It is entitled "Monochrome" after the 4 black and white horses in the ride, and the music was composed and arranged by Jon, one of the riders.
Click on the picture on the left to see a video of the ride.